Most Influential Paper Award ICSA 2019 Recognizes work of ISO/IEC/IEEE 42010
The paper, "Every Architecture Description Needs a Framework: Expressing Architecture Frameworks Using ISO/IEC 42010", by David Emery and Rich Hilliard, presented at the 8th Working IEEE/IFIP Conference on Software Architecture (WICSA/ECSA in Cambridge UK, 2009) has been selected by the International Conference on Software Architecture (ICSA 2019, Hamburg DE) for its Most Influential Paper Award. The authors' remarks on accepting the award are reproduced below.
Rich Hilliard's Remarks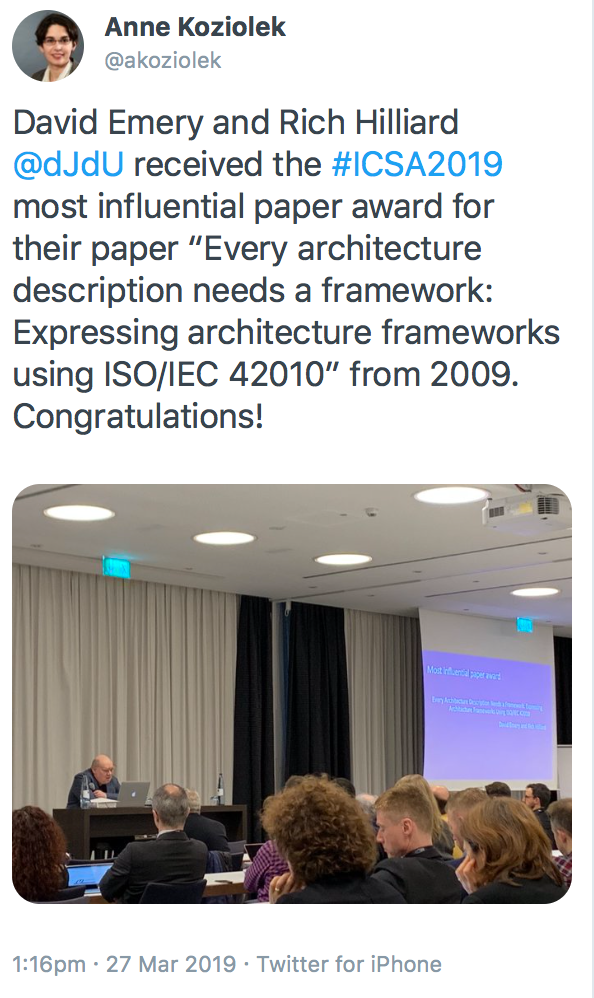 David Emery's Remarks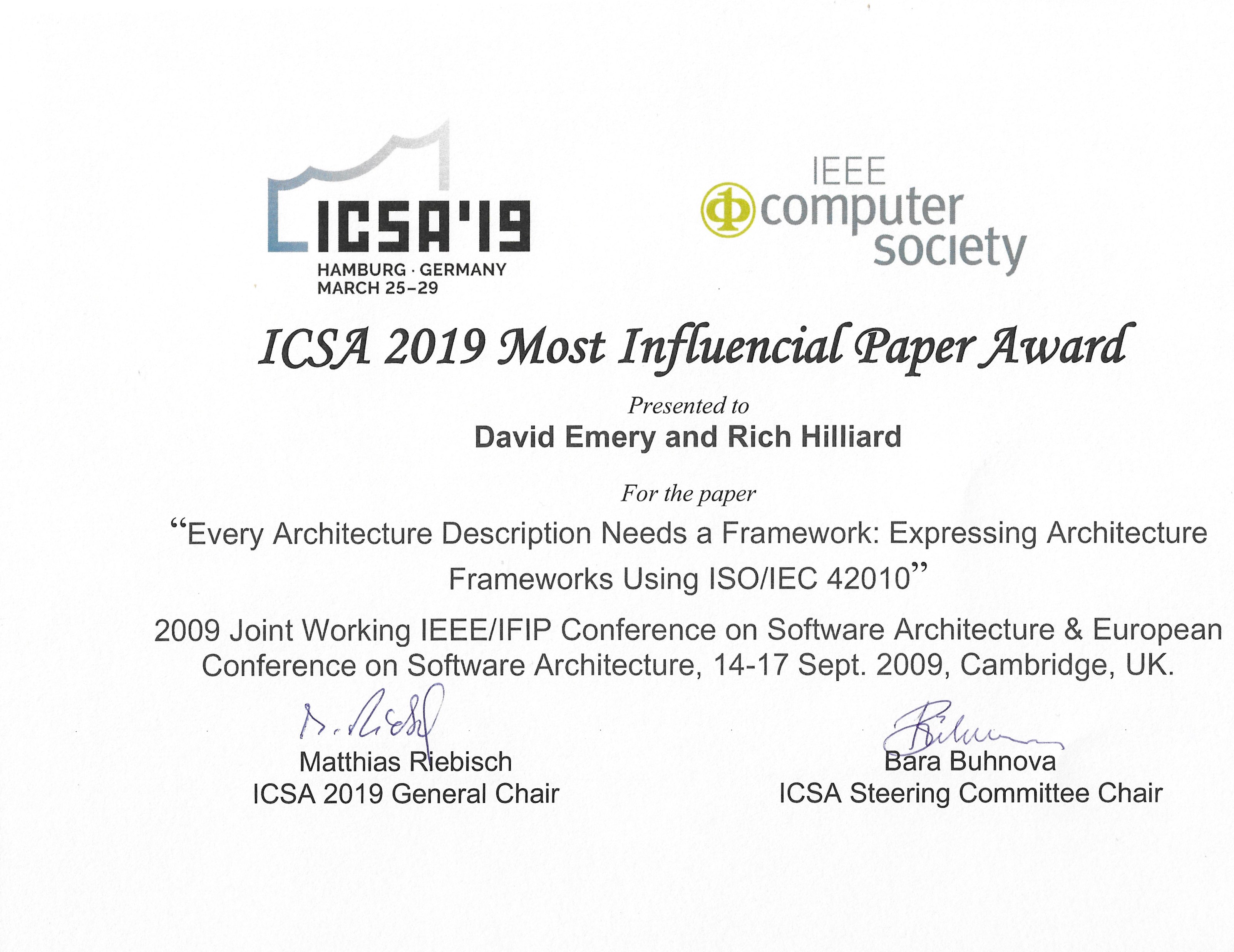 Resources for the ISO/IEC/IEEE 42010 website provided by
Olimpia.com
. Comments, corrections, suggestions on this site to:
Webmaster
.